Peak to Peak Travel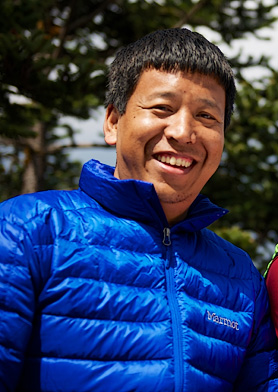 We have been providing the highest level of organized travel services to Nepal, Bhutan and Tibet since 2000. Our unparalleled travel and tour services offer our guests exceptional, and personalized travel experiences specializing in the divine mountainous regions of Nepal, Bhutan, and Tibet.
Our mission at Peak to Peak Travel is to provide astonishing, once-in-a-lifetime experiences for our guests, experiences which they will carry with them for the rest of their lives. Our dynamic and knowledgeable team of travel and tour professionals makes every effort to ensure that your trip not only meets but surpasses all of your expectations.
In addition to taking care of all traditional travel planning (such as reservations and itinerary development), we pay immense attention to detail to ensure that all of your specific needs are consistently met. We will tailor your itinerary so that your trip exceeds your dreams. We are here to meet all of your travel needs for your trip to Nepal, Bhutan or Tibet, and offer the kind of exceptional personalized services that go beyond what you would expect from one of the world's compassionate travel and tourism leaders.
Above all, we are devoted to giving you a fulfilling and rewarding experience, leaving you eager for your next visit to this exciting part of the world! The Himalayas are unique for their beauty and diversity of cultures, and the area offers an experience that most people can only dream about. At Peak to Peak Travel, we are determined to make those dreams come true!
We strongly believe in responsibility within the tourism industry, and our policies are guided by the principles for Economic Responsibility, Social Responsibility, and Environmental Responsibility. We are committed to promoting viable tourism in our country to advocate sustainable development. We offer environmentally friendly trips in Nepal, and we encourage our guests to be environmentally aware to ensure the preservation of our pristine environment. We wish to not only preserve our ecosystems, but also our culture. Moreover we debrief our guests on local customs to foster a better understanding of Nepal, and create a more intimate trip between the guest and the indigenous culture. We aspire to help the parts of our community who are falling behind, so we are continuously developing new potential areas for sustainable, cultural and eco-friendly trips!
Peak to Peak Travel's local team members are highly passionate and take pride in the unprecedented services they provide to our guests and the industry they thrive in! Please join us on our future trips to Nepal, Bhutan and Tibet for a dream journey of a life time!
Sincerely,
Dawa Sherpa (CEO)
Masters in Tourism Management: Colorado State University
Bachelors of Science in Business management: Colorado State University